Another week down! I have been feeling pretty fantastic. The nausea is gone and I am back to eating anything my heart desires. My workouts have been going great, we are training for the Susan G Komen "Race for the Cure". The run/walk is going to be this Sunday at Central Park. Here is the training schedule we were working off of this past week :  http://wp.me/p3wWp1-1D2 I have been able to keep up my daily workouts, this makes me insanely happy. I was worried I would have to cut back and since my workouts are one of my favorite times of the day the idea of this made me sad.
Let's talk about food. Since I have gotten rid of the morning sickness, I am able to eat and eat and eat. One of my favorite things to eat are still Chobani Flip Cups. This past week the Peach with pistachio and dark chocolate was my favorite!
As I had mentioned last week, I have been having crazy cravings for McDonalds. So much so I had a dream that Jon went to McDonalds without me and I stopped talking to him. Since I figured it is not very often that I have a McDonalds craving, I decided to just go for it. I dragged Jon there this past weekend, he hates McDonalds so this was him showing his support for my pregnancy cravings.
After thoroughly enjoying my Big Mac combo, I decided that it really was not worth it. I crushed the craving though and I am happy to not be dreaming about McDonalds anymore!
Fashion wise I am still wearing my regular clothes. I did make a purchase this week though. I decided that I would purchase some larger active wear because I know that I am going to need it at some point. I got a pair of Bally Active Wear pants on groupon for $17.99. I love getting new pants for the gym, I am excited to receive them!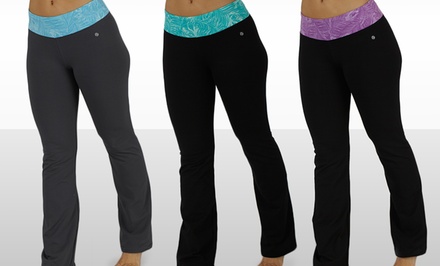 Stay tuned for what this week has in store for me!